Just a reminder to our Mustang CommUNITY that tomorrow is a normal school day for all staff and students. Please send devices and chargers back with your child tomorrow. These are used in class for instruction. Have a great night, and Go Mustangs!

Students need to check in through Classlink before they complete their assignments. If your child did not bring home a device, please contact Mr. Day to make arrangements to pick their device up between 12 pm and 1 pm. Your child will be able to access everything they need from any device through Classlink. Navigate to launchpad.classlink.com/burkeville and they can login with their email address and password (
firstname.lastname@burkevilleisd.org
for email and first initial, last initial, lunch number for password). Once logged in, they will be able to complete their assignments. All assignments are due by 11:59 pm.

Due to the weather conditions potentially worsening overnight, BISD will be going virtual for Monday only. School will resume as normal on Tuesday. If your child did not bring home a device, please text or call Mr. Day at 409-698-4144 and make arrangements to meet at the school tomorrow between 12 pm and 1 pm to get your child's device. Please continue watching our website and Facebook page for more updates. We look forward to seeing everyone on Tuesday!

Due to potential bad weather late Sunday night, school may be delayed or moved to virtual on Monday, January 11th. The plan as of now is to have school as normal but please have a backup plan in the event it is delayed or we go virtual for the day. Please watch our website for more information. Have a great weekend!
The SHAC meeting has been rescheduled from January 11, 2021 at 6 PM to February 1, 2021 at 6 PM.
SHAC reminder-Monday January 11, 2020 at 6 PM in the Learning Center. Hope to see you there!

Reminders: Teacher hours are from 8 am - 3 pm. If you are concerned about your student completing their work, please check their Google Classroom to see if their assignments have been turned in or contact their teacher via phone or email. In order for your child to be counted present, they need to check in by 8:45 am each day. Your child's teacher should have provided information for this. This check in is strictly for attendance purposes and has no reflection on their grades.

If you are planning on picking up a lunch today, please click on the link below and fill out the form ASAP. We are needing to prepare lunches and would like to have a count of how many we need. As a reminder, lunch can be picked up from 11 am - 12 pm today and tomorrow. You will need to fill out a form each day and it can be found under the Parent section of our website.
https://forms.gle/wiGm3zqzCPKvVXf27

Quick reminder: Lunches are available for pickup tomorrow and Friday from 11 - 12.

If your child has an iPad and you are trying to connect to a MiFi or your WiFi, please swipte to the second screen, click the Default folder, swipe to the second page in the folder and you will find the Settings. There you can connect to a MiFi box or your WiFi. The on-screen keyboard will not appear because it is connected to the keyboard built into the case. Use the keyboard to type in your password.

Student login information can be found in the letter that was posted earlier today. If you are in need of a MiFi, please click the following link and fill out the application so it can be processed Tuesday and a MiFi can be sent home with your child.
https://forms.gle/eAhNYST5Txie7RBr5

Burkeville ISD will be going virtual this Wednesday through Friday before the Christmas Holidays. Please see the attached letter for more information.
https://5il.co/nvv0

At this time our phones are back up and running. Thank you for your patience.
Burkeville ISD will be offering the Aim For Success Sexual Health Program for Parents on 12/15/2020 at 6:00 PM in the School Cafeteria, and to students 6th-12th grade on 12/16/2020. To find out more information on this program, please go to the Nurse's Corner on our BISD web page or contact Stephanie Simmons LVN at 409-565-2201 Ext. 245 or
ssimmons@burkevilleisd.org
.

Update: Windstream has reported that there is cut fiber line in Nacogdoches. We will post when the phones are back up and working. Again, thank you for your patience.

Our phone lines are currently down. We thank you for your patience as we work to resolve this issue.

See the attached picture for our Christmas Dress Up days. Students and staff are welcome to participate from December 14th-18th!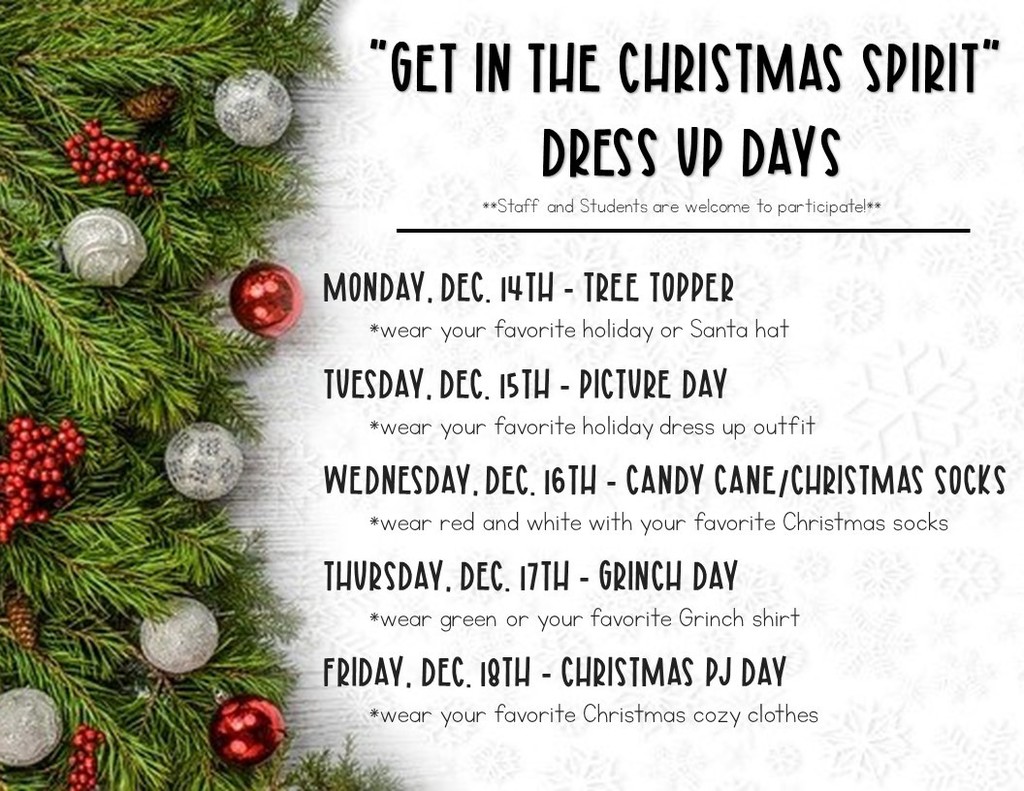 Monday, December 7th, is a normal school day for all staff and students. Have a restful weekend and we will see you bright and early on Monday morning!

Jr. High Mustangs take the win!! Way to go girls! #mustangpride #bleedblue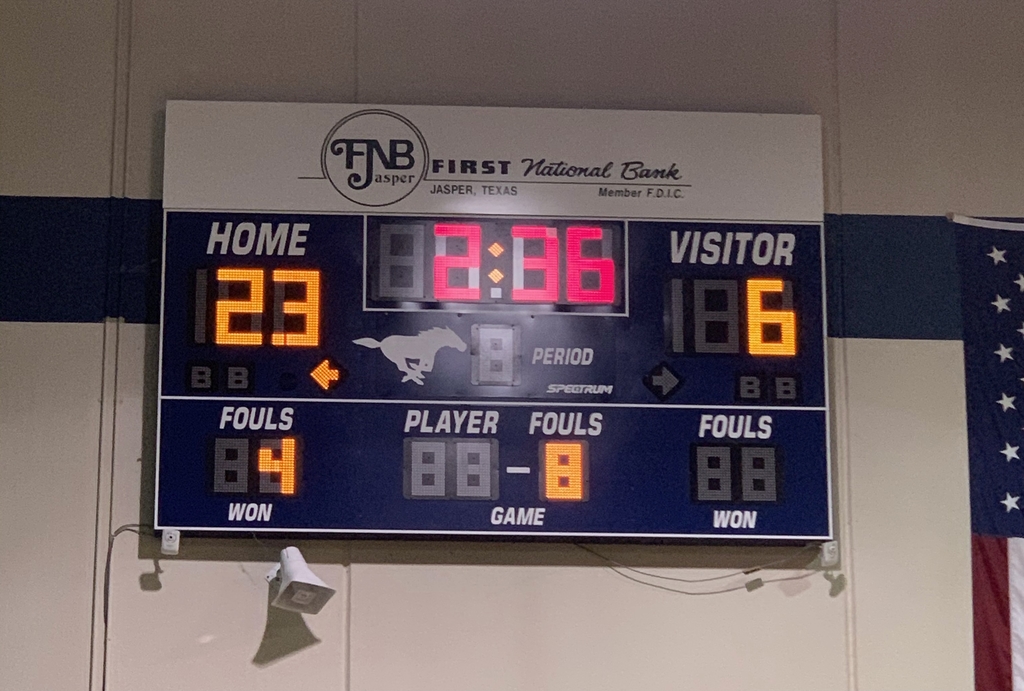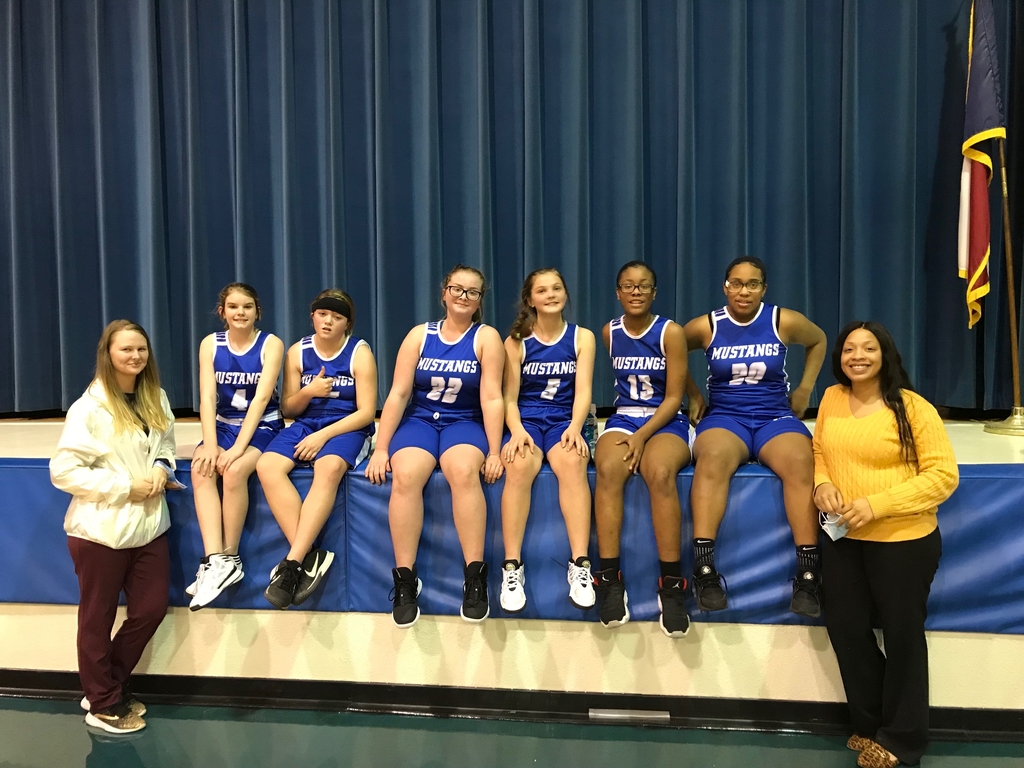 Our Mighty Mustang Band will be marching in the Jasper Christmas Parade tonight! It starts at 5:30 pm on the square in Jasper! Come out and show your support!